STAFF SPOTLIGHT: Vermilion Association of Special Education (VASE) Jessica has spent countless hours creating and providing Google Classroom and GoGuardian trainings for our staff during the first semester. She works full-time as a special education teacher, but she still carves out time to assist with technology concerns. Jessica listens to the needs of her colleagues and creates personalized trainings. Our remote learning plan has been successful because of her efforts to assist everyone else. As a special education teacher, Jessica meets the needs of all of her students by differentiating and using small groups. Her students struggle with their managing their emotions, and she helps teach them better ways to cope.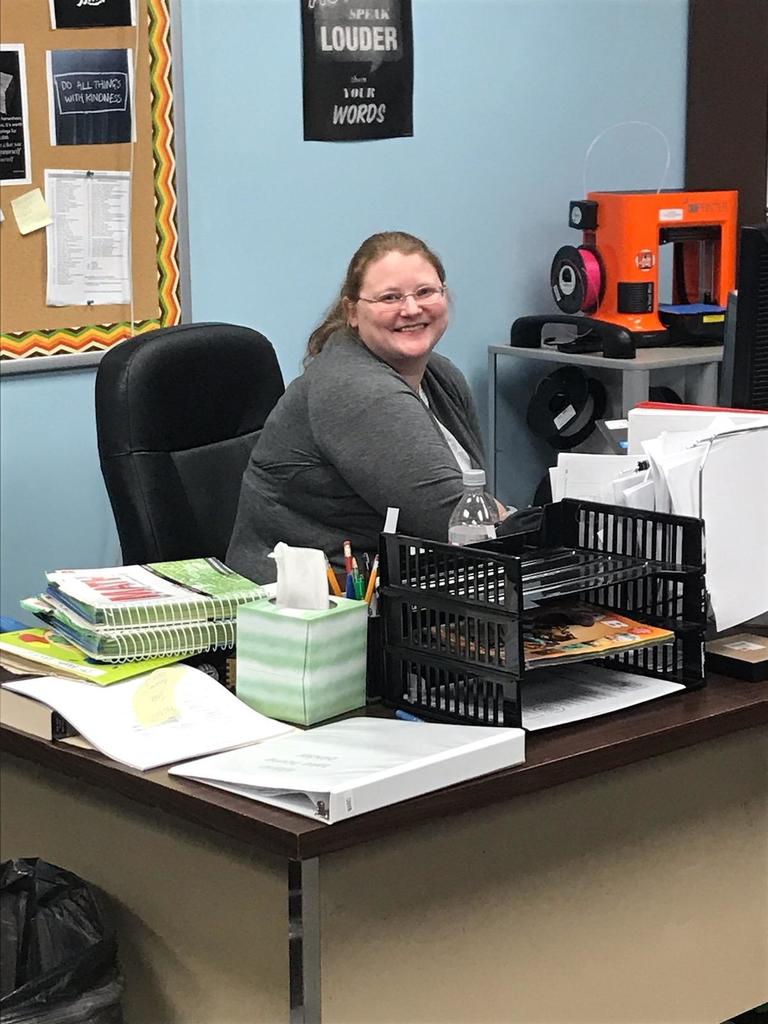 Looking for your community? Join us for free, #virtual #networking for #special #education #teachers December 10 at 2:30 PM CST. Register at
https://bit.ly/DecSpEd
. @VCROE54 @RegionalOffice9

Learn practices that make #remote learning easier to navigate. Join @TomSchimmer Jan 26/Feb 2 Register bit.ly/SchimmerHelp

STAFF SPOTLIGHT: Who can say they have Spider Man for a P.E. teacher? The students at Potomac Grade School can! Mr. Lubinski finds any way possible to help motivate healthy lifestyles for his students and promote physical fitness. Whether in person or remote, Mr. Lubinski challenges students to set goals, exercise, and have fun.

STAFF SPOTLIGHT: Libby Torbit has been a leading force in implementing our remote learning this school year. She has taken on this challenge and been a trailblazer for what we can offer our students who are learning from home. She has developed a wealth of knowledge through this time that will prove to be invaluable as we move forward. Even though this year has been a challenge she has never wavered in her caring attitude toward all students at Salt Fork School District!

STAFF SPOTLIGHT: Mrs. Lindenmeyer teachers Dual Credit English and English III at St. Joseph-Ogden High School. She possesses an unmatched ability to make connections with her students and get the most out of their potential. She has been able to adapt to everything COVID has thrown at her classroom and continue to offer students and incredibly high level of learning. She is consistently on the the search for ways to improve the quality of learning in her classroom and is not afraid to take risk in trying out new ideas. Mrs. Lindenmeyer's students know she genuinely cares about their learning and their personal well being. They appreciate the level of education she helps facilitate and trusts that the rigor she demands of them is in their best interest. The qualities that make Mrs. Lindenmeyer a great teacher have continued to shine during COVID and she has served as a model of excellence and perseverance for her students.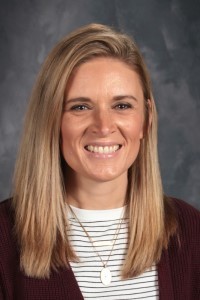 STAFF SPOTLIGHT: Mrs. Nuss is the glue of Gibson City- Melvin- Sibley District. She bridges the 3 buildings with curriculum and communication. She actively engages staff, students, families, and community in all things GCMS. Over the past 8 months Mrs. Nuss has gone above and beyond to communicate, collaborate, and support and manage the evolving demands of K-12 education during a trying time!

STAFF SPOTLIGHT: Ms. Johnson serves as the Transportation and Food Service Director for the Salt Fork School District. During the COVID pandemic, she has demonstrated leadership and flexibility during these uncertain times. She has worked closely with our bus drivers to ensure that we have accurate seating charts to help with contact tracing. She has worked with our kitchen staff when we need to pivot from in-person learning to remote learning to make sure students are being fed. She has even delivered lunches personally to students on a few occasions when parents have been unable to pick them up. Ms. Johnson goes out of her way to look out for others, always doing it with a smile, a kind word, and a positive attitude.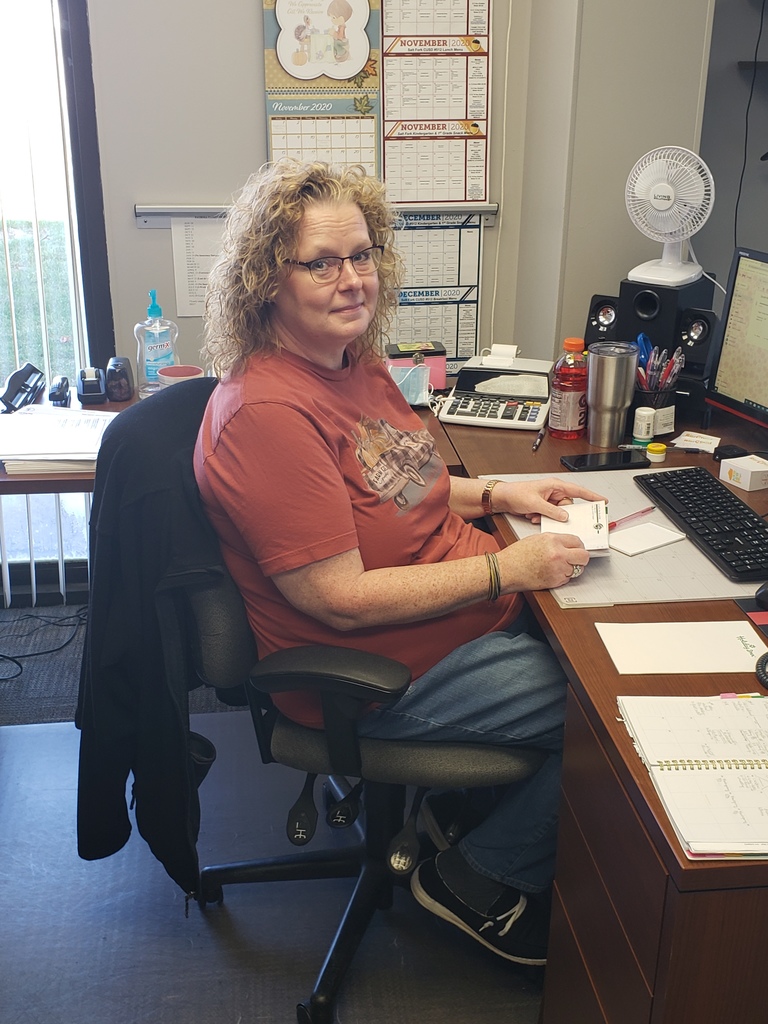 STAFF SPOTLIGHT: Mrs. Meagan Zindars has taken on the daunting task of leading us through the pandemic. She shows up every day with a smile wrapped in compassion, service, and care for the well-being of our staff and students. She is a champion for Oakwood School District!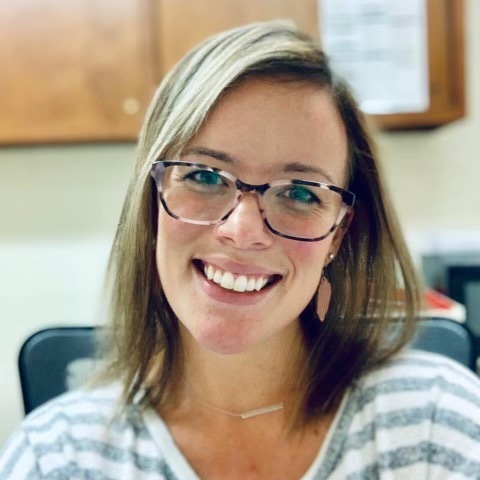 STAFF SPOTLIGHT: Mr. Balgeman is the consummate professional. He can be counted on among his peers and has great connections with all students at Georgetown Ridge Farm High School. He actively collaborates within the professional learning community and with parents and families. Taylor is an exceptionally dedicated, knowledgeable, and skilled teacher. He is currently the teacher leader in our math department, along with advising our student senate. One of the things he most enjoys about teaching, is being able to make a difference within our diverse population of students. Our district is lucky to have Mr. Balgeman!

STAFF SPOTLIGHT: Mrs. Coburn has been invaluable throughout the pandemic. She has developed a Google form that served as the landing pad for district teachers, students, and parents in the spring. She helped identify digital curriculum that has been the anchor for our curriculum during the school year. She has procured, inventoried, and helped distribute over 1,300 devices for our students. Because of her expertise, patience, and guidance every student, teacher, administrator, and parent has benefitted in our district. She has served the students of Westville with exemplary effort in a time of immense need.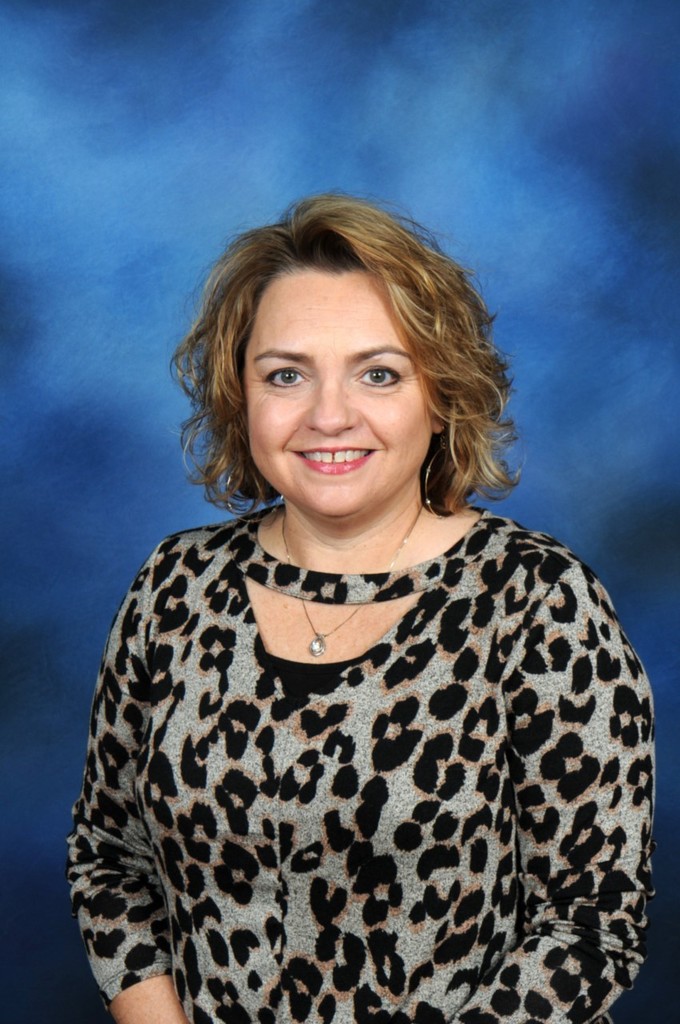 Register for free, virtual networking for #instructionalcoaches today! We meet December 2 at 2:30 PM CST.
https://bit.ly/DecICNetworking
@VCROE54 @RegionalOffice9


RESCHEDULED: #Remote #Grading and #Assessment with @TomSchimmer January 26 & February 2 Register: bit.ly/SchimmerHelp

Are you a teacher looking for collaboration? Check out our virtual coaching opportunity! Visit
https://bit.ly/2E3zRON
to inquire about or request services.

STAFF SPOTLIGHT: The Bismarck-Henning Elementary School would like to share their appreciation for Jackie Hupfer. Mrs. Hupfer is a retired teacher who has a huge heart and deep love for children and teaching. She started the year off as a full-time substitute in a kindergarten class and, like other educators, had to learn and relearn a mountain of new skills to help make this school year happen. Mrs. Hupfer has ensured that her students have had an amazing start to their kindergarten year and that they were ready for when their normal classroom teacher returned. Jackie is always willing to help around the elementary school even when she is not subbing. On a regular basis she volunteers to work with students to help them learn new words and has helped Bismarck Blessings with their community food drive. Mrs. Hupfer's years of experience and expertise have been an asset to the staff this year in helping navigate what's best to do for kids. The entire staff at BHES appreciates everything that Mrs. Hupfer does for us.

Last Call! Don't miss @TomSchimmer Presents '#REMOTE #Grading and #Assessment...HELP!' Nov 16 & 17. Register now at bit.ly/SchimmerHelp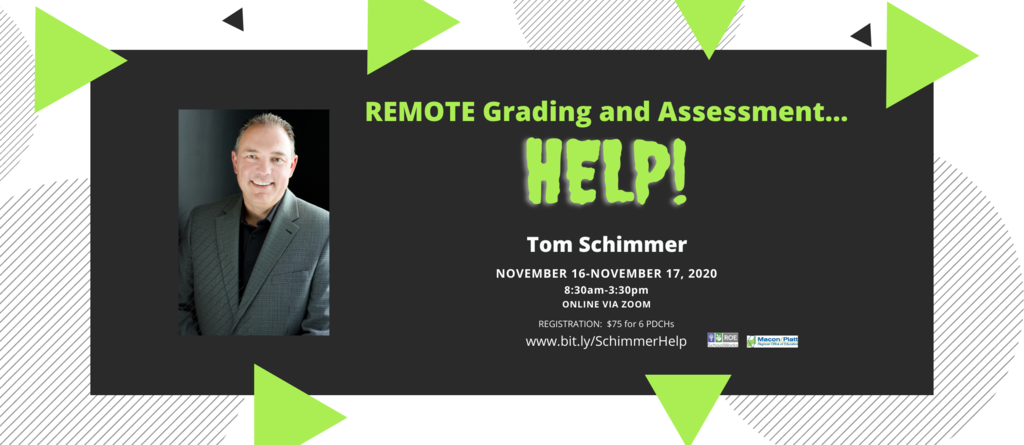 TEACHER SPOTLIGHT Mrs. Walder has taught at John Greer Elementary for 5 years. Mrs. Walder volunteered to pilot a remote teaching venture during quarantine. With a chromebook, document camera, and Smart TV, Mrs. Walder joined her classroom each day to provide instruction with the support of an adult on-site. Mrs. Walder's virtual presence in the classroom was invaluable to continuity of instruction and student engagement. At one point, Mrs. Walder and another teacher simultaneously taught small group lessons to leveled groups of students who were on their chromebooks. Mrs. Walder is to be commended for her dedication to the education of her 5th grade students!

Grading and assessment expert @TomSchimmer joins us Nov 16 & 17 for 'REMOTE Grading and Assessment...HELP!' You won't want to miss this. Register now: bit.ly/SchimmerHelp.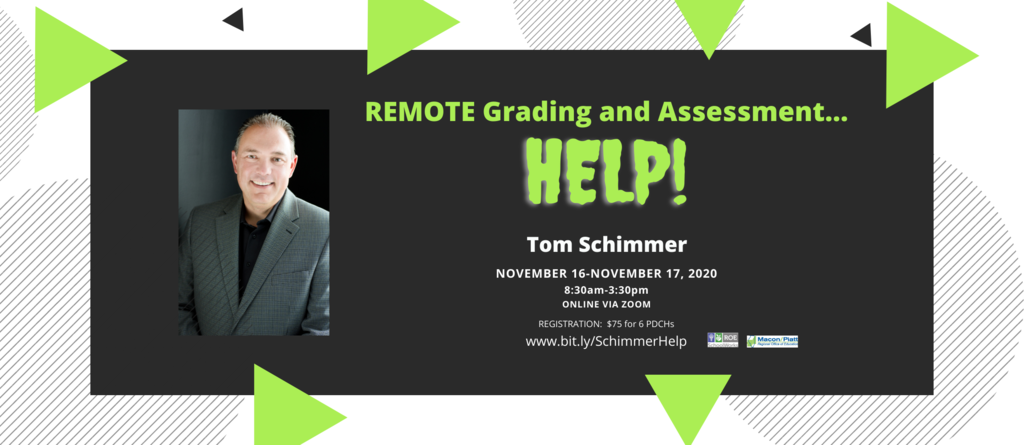 @TomSchimmer presents "REMOTE Grading and Assessment...HELP!" November 16 & 17. Register now. Space is limited!
www.bit.ly/SchimmerHelp